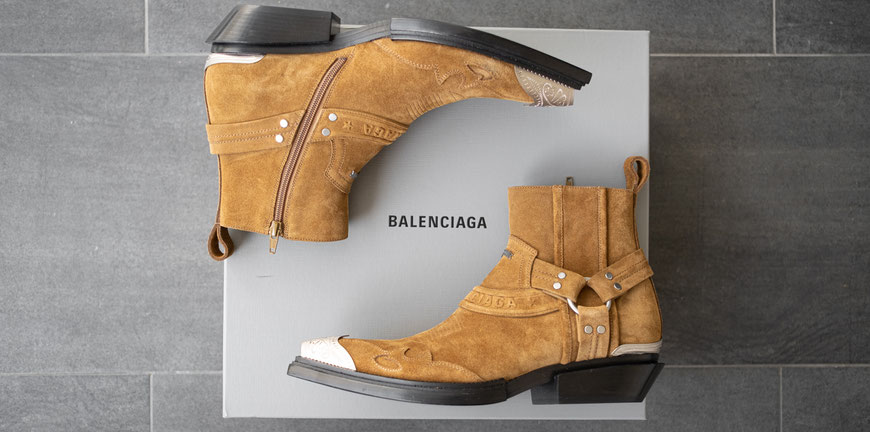 ---
Balenciaga Santiag
To be fair, I often choose sneakers over boots when I have to leave the house. They're comfortable, mainstream and overall easy to wear. However, thanks to people like Sangiev, who are well known to wear boots on the regular, I've developed a strange love for boots over the past years. It all started with my first pair of Saint Laurent Wyatts, followed by SLP Harness Wyatts, CK Raf Metal toes and now the Balenciaga Santiag. Somehow I'm really into western / cowboy boots and the Balenciaga Santiag seemed to be the perfect boot for me.
Half a year ago I ordered the black leather version of the boot in a size EU 40. The hefty price tag was tough and luckily the shoes were too small. I usually wear a US 8.5 / EU 42 in sneakers and had been told that the Balenciaga boots run extremely big - up to two sizes big to be exact. The shaft on the boots was too narrow to enter and the overall comfort simply wasn't there. My bank account was happy that I sent them back, but I really wanted to own a pair of these eye-catching boots.
Fast forward a couple of months, I randomly stumbled across the light brown version of the boots with a massive mark down of over 50 percent. Luckily, a size EU 41 was available and I had to pull the trigger. The shoes arrived a couple of days ago and I couldn't be happier.
Here are some detail shots:
Like I said, the shoes run big. I suggest going one size down from your regular sneaker size. The boots feature an upper made out of a buttery calf skin leather, silver hardware, a 40mm heel, a debossed Balenciaga logo and countless other design details. The harness is only on the outside of the shoe and the outsole is wider and longer than the upper, which makes the boots look even bigger than they already are.
For me, the only downsides of the boots are the hefty price tag and the weight of shoes. If you're lucky and find a pair in your size for a low price, I'd highly suggest trying them out!
Lastly, here are two outfits I put together with the boots. Since the boots are chunky, I went with wider / straight cut pants and a boxy top. Oversized is still in style people! 
Enjoy the pictures and happy shopping! 
---
Outfit 1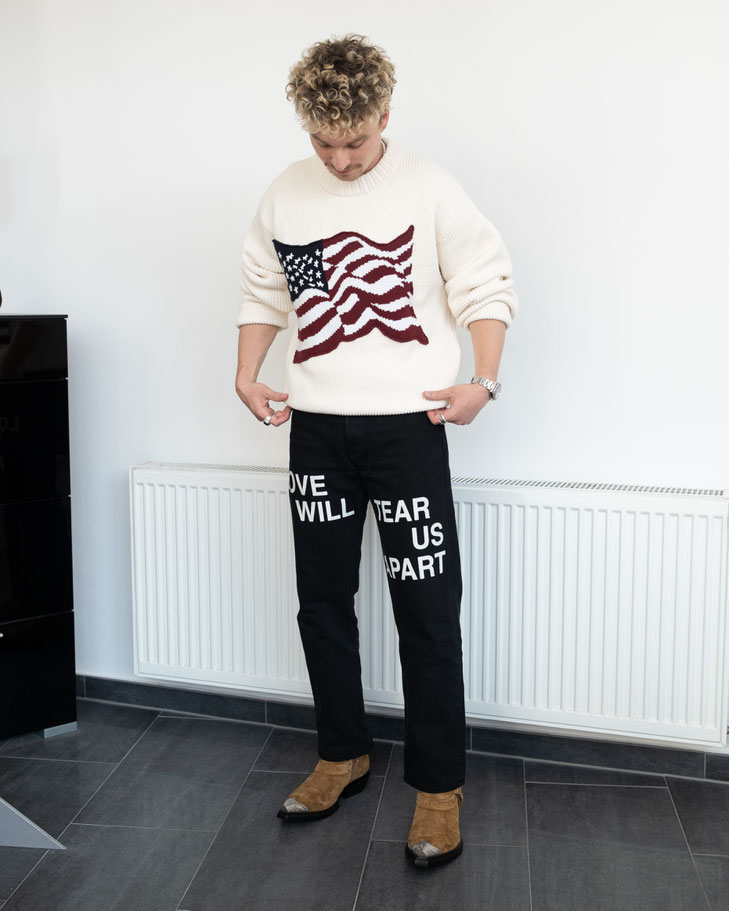 Outfit 2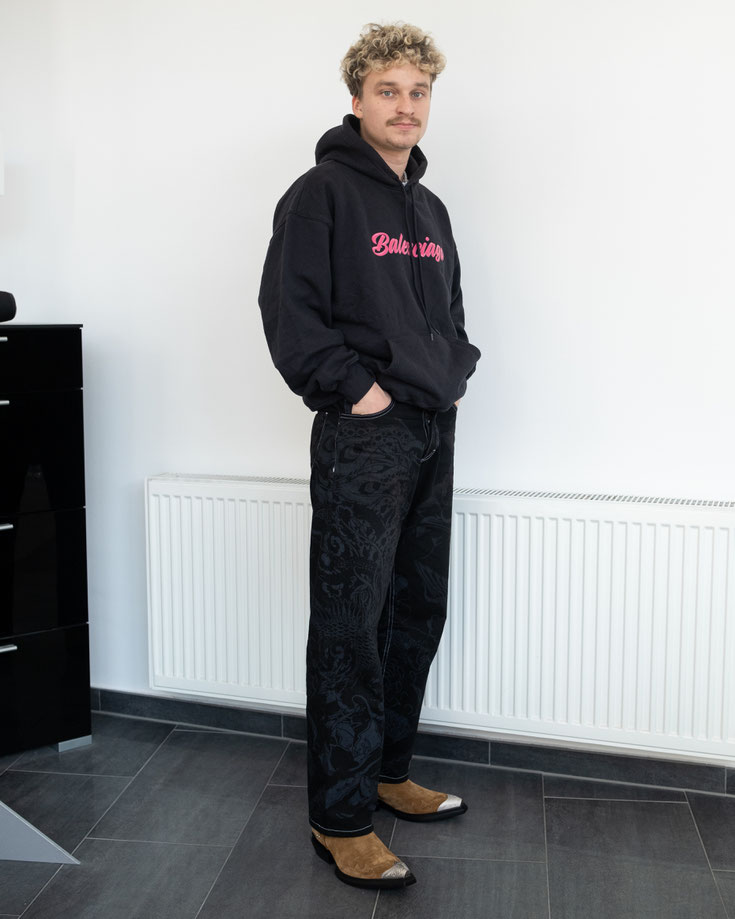 ---