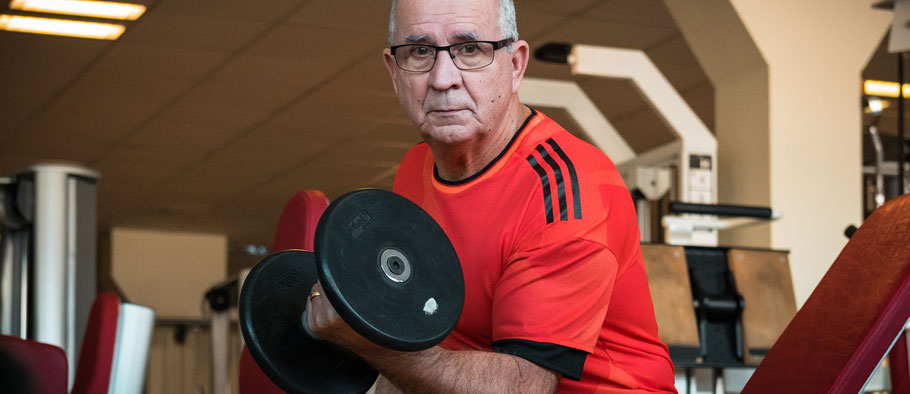 ---
It's that time of the year again - You're celebrating New Year's Eve with your friends and while looking at the great fireworks above your head you think about last year's New Year's resolutions. Remember that you wanted to drink less? To spend less money on clothes and sneakers? To hit the gym more often? 
Yes, you do. And it's no shame that you (and everyone else) didn't fulfill your resolutions. Since you're probably 100% sure that you will achieve your goals in 2018 and will live a healthier lifestyle, why not have fun with it and look good whilst doing so?

Going to the gym in a well-styled outfit will most likely not only boost your motivation to get out of your comfort zone but it may also help you to attract girls while working out your -soon to be- muscular body. 
In order to help you find some outfit inspirations, I'll give you some quick tips and picked out three of Gramps gym fits.
1. Flex' on them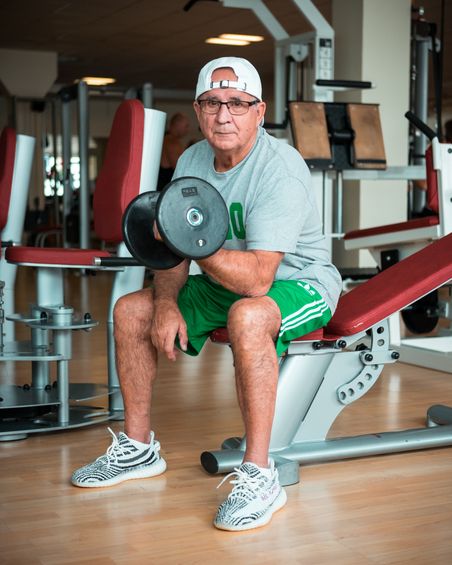 "YO, ARE THOSE REAL?!?" - that's a question you'll hear a lot when working out in hyped sneakers. People will notice that you're wearing their grails as beaters and they'll hate it - and that's fine. When wearing hyped sneakers it doesn't really matter what pants or shirt you wear because people will only have their eyes on your shoes. So just wear a pair of regular sweatpants/shorts, a t-shirt and a cap. You can step up your game by choosing designer clothing for even more flex.
(If you're not willing to rock a hyped sneaker to the gym you can simply wear a nice adidas Boost* or Nike Flyknit* sneaker)
2. Color coordination is key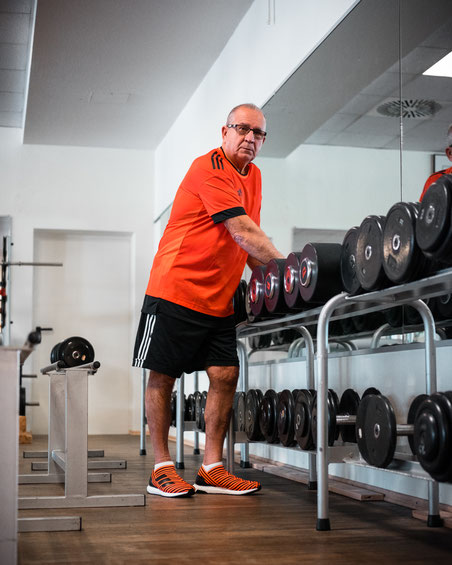 Not many people look good in colorful clothing. It is even more difficult to look good when matching different colors. That's why you should pick one color -orange for instance- and build your outfit around it. Having two pieces of clothing in the same color (ideally the same shade) is an easy way to look good at the gym and people will get the impression that you know how to dress well.
3. Lowkey flex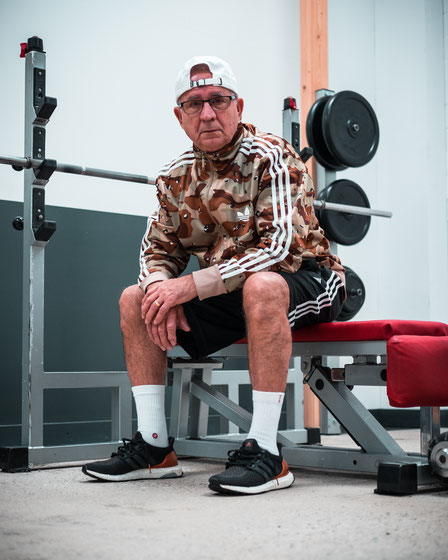 I know... you planned to go to the gym but your lack of motivation kinda makes you depressed - and when you finally overcome your motivation barriers you dress in all-black to show the world your hesitation towards working out. Fair play but an all black outfit is not always your best choice in the gym. When you're wearing only black at the gym and your sweat starts to dry out, there'll be some nasty white sweat stains left. So, in order to avoid this issue, you can simply wear a track jacket over your shirt. If you want to wear your all black fit to the gym, why not choose a patterned or colored jacket to step your game up? 
---
Products marked with a "*" are affiliate links. This means that I may receive a commission from your purchase. 
---